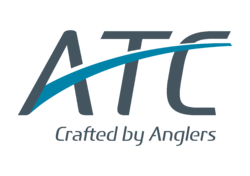 The ATC Valour is a reel built to perform in the harsh fishing environments offered up in Australia.
Built around an aluminium body and rotor, the Valour features 9+1 stainless steel ball bearings for exceptionally smooth and strong operation.
The front end is dominated by a tough aluminium spool that locates the high density, tournament-grade woven carbon drag that can generate up to 11kg of drag pressure in the two largest sizes.
Stunning in appearance, the Valour is exceptionally comfortable to use with a large EVA handle that drives a 5.2:1 retrieve speed that is ideal for fishing baits and lures in the standard model and a 6.3:1 retrieve speed in the high speed model.
Available in four sizes from 2000 through to 5000, the ATC Valour is a fantastic option for all your fishing needs, whether that's fishing in the fresh or the salt.
| | | | |
| --- | --- | --- | --- |
| Code | Description | Ratio | Drag |
| 014VLSW2000 | ATC Valour 9+1 S/S Bearings Spin 2000 | 5.2:1 | 8kg |
| 014VLSW2000H | ATC Valour 9+1 S/S Bearings Spin 2000 High Speed | 6.3:1 | 8kg |
| 014VLSW3000 | ATC Valour 9+1 S/S Bearings Spin 3000  | 5.2:1 | 8kg |
| 014VLSW3000H | ATC Valour 9+1 S/S Bearings Spin 3000 High Speed | 6.3:1 | 8kg |
| 014VLSW4000 | ATC Valour 9+1 S/S Bearings Spin 4000 | 5.2:1 | 11kg |
| 014VLSW4000H | ATC Valour 9+1 S/S Bearings Spin 4000 High Speed | 6.3:1 | 11kg |
| 014VLSW5000 | ATC Valour 9+1 S/S Bearings Spin 5000 | 5.2:1 | 11kg |
| 014VLSW5000H | ATC Valour 9+1 S/S Bearings Spin 5000 High Speed | 6.3:1 | 11kg |